Surface Wilmar has the regionally known "Excella" small pack rice brand complimenting its Zimbabwe product range. Excella rice is premium long grain white rice that is very easy to cook, very tasty, shiny, soft and fluffy
Golden Glow is made from locally grown Zimbabwean cotton seed. Recognized as being a superior oil because of its low flavour reversion especially when used at high temperatures enhances the natural and fresh flavours of foods. It is a popular ingredient in margarines, icings, and whipped toppings. This oil is also used significantly by manufacturers of potato chips and French fries, baked goods, cereals, mayonnaise, stir-fry and oriental dishes.
Pure brite is a wrapped laundry soap. It has an excellent foam and lasts longer
Cottonseed hulls are the outer coverings of cotton seeds and are by-products of the cotton seed. These cottonseed hulls are excellent source of feed for livestock. Hulls are one of the best roughages used to add bulk into diets of ruminants. Hulls also serve as a valued substrate in mushroom cultivation and spent substrate from this cultivation can be fed to livestock.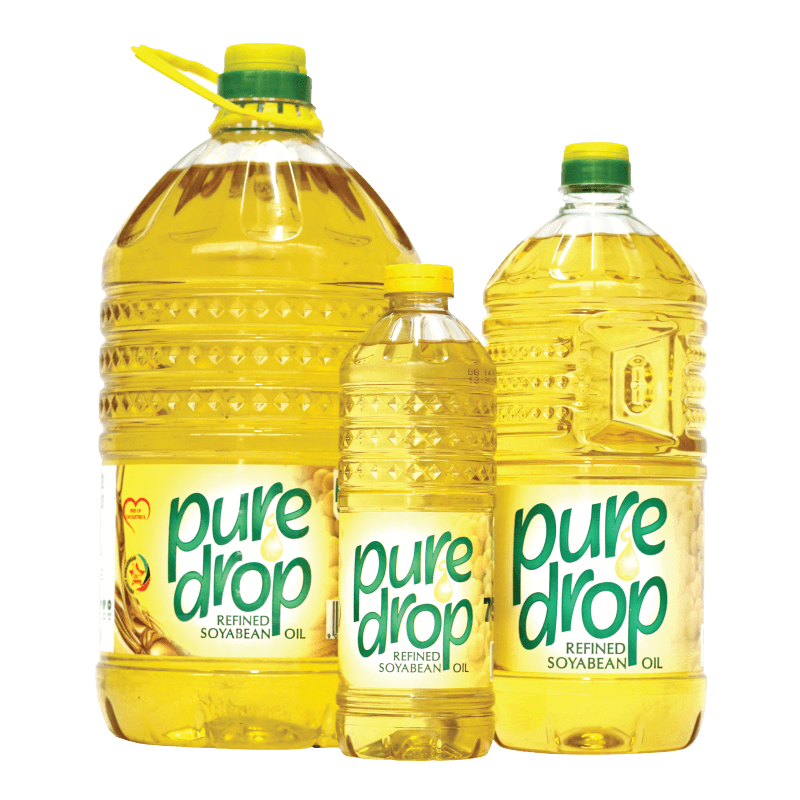 Pure drop is 100% pure soya bean cooking oil. The neutral flavour and well-balanced fatty acid profile of the oil makes it highly desirable for a variety of applications from fried and high quality baked goods and salad dressings. Pure Drop cooking oil has a higher viscosity than other oils, making it more resistant to evaporate and thus more productive.
Linters are mixed with other pulps in applications such as in production of paper. Cotton linters are the fine, silky fibres which adhere to the seeds of the cotton plant after ginning. Linters can be further refined for medical, cosmetic and many other practical uses. Linters are often referred to as "cotton wool".
Acid oil is a product from acidulating raw soybean soap. This oil is highly valued for its fatty acid component and assists as a high feed ingredient energy source. The fatty acid component of acid oil is also a valued feedstock ,for soap, distillation and purification and other industrial uses in the mining and oil related industries
Our Soya meal is made from the highest quality soya beans. As a
by-product created from the crushing of soybeans soya meal is used as a key filler and source of protein in animal feed diets using the solvent extraction process.
Cotton seed meal is a by-product of seed cotton. The resultant meal is used for animal feed and organic fertilizers. Cottonseed meal acts as a high source of protein and fibre for ruminants.